What a great conference! We really appreciate all the great people that came by our booth and took time out of the busy days to say hello.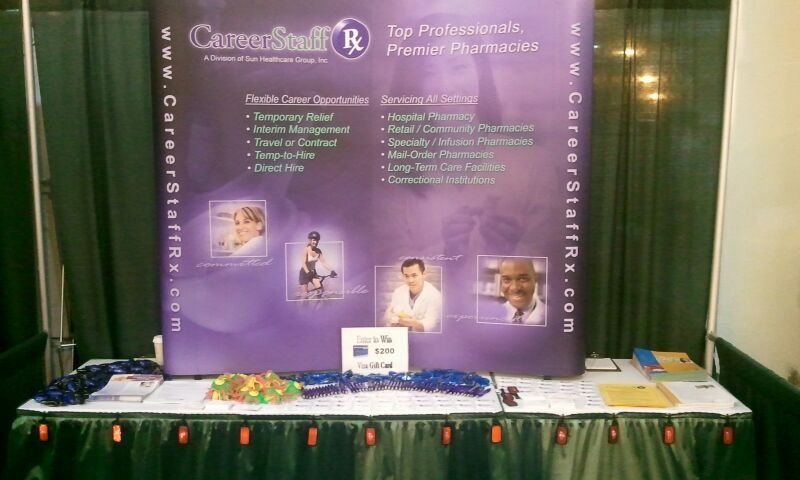 The conference was filled with great food, high energy, lots of music, and a love for pharmacy.
While the conference is a great way to connect, it flies by very quickly. It is important to us to stay in contact and help with any staffing needs you may have. A great way to stay connected with us and thousands of other pharmacy professionals is through our rapidly growing Linkedin Group http://linkd.in/PharmacistandPharmacyJobs. 
If you have any questions that you didn't get to ask, you didn't get a chance to meet us, or you would like to say hello please contact us.
Again thanks to everyone who made this conference great!
Call today: 1.800.766.0122