Pharmacist Salary
CareerStaff Rx would like to present you with a quick snapshot for a Pharmacist salary in Seattle, Los Angeles, Dallas, and New York. If you are interested in seeing salaries in different cities you can find that information at http://www.indeed.com/salary.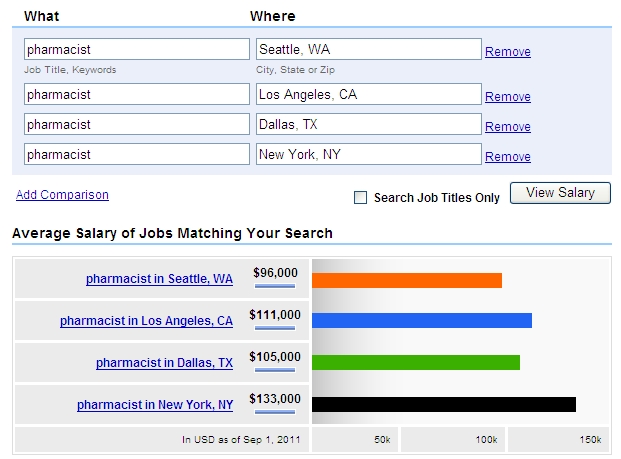 Is this what you expected for pharmacist salaries to be at?
Any staffing challenges within your pharmacy? Permanent job openings, maternity leaves, vacations, etc. please send CareerStaff Rx your staffing request, http://bit.ly/requeststaff.
Hope this helps all the Pharmacists out there!